Reptile Party! Snake Party! Jungle Party!
Whether you're planning a small gathering or the party of the year, Jungle James always provides a unique, entertaining, educational experience for your guests.
Please CALL (925) 362-3580 or EMAIL adventures@junglejames.com to confirm our availability on your party date. Once you have confirmation that your date is available, complete our Party Booking Form to plan your adventure.
Adventure party packages begin at $300 and includes a selection of 8 animals plus a custom Jungle James t-shirt for the guest of honor.  *ELITE* animals, amphibian races, and live animal feedings can be added to your package to further customize your Jungle James adventure!
Animal Selection
Visit our Meet the Animals page and select the following on your Party Booking Form.
*Elite* Animals
Our *ELITE* animals noted by *asterisks* are featured for their special and unique attributes.  A $20 charge applies for each of the following *ELITE* animals:
Bubba the 3 pound bullfrog is a real giant who is unlike any frog you have ever encountered.
Kato the Chinese water dragon requires special handling to maintain his zen like demeanor.
Vader is not only beautiful, but he is the largest snake in the contiguous United States and is on the Federally Threatened Species List.
A $45 charge applies to the *ELITE* 120+ pound Burmese pythons Large Marge or Big Bob.
Amphibian Races Featuring Toads or Salamanders
This awesome activity gets the crowd on it's feet to cheer for Hip & Hop or Tony & Sal as they race down an obstacle course. (Select the corresponding animal and race on our booking form) - $25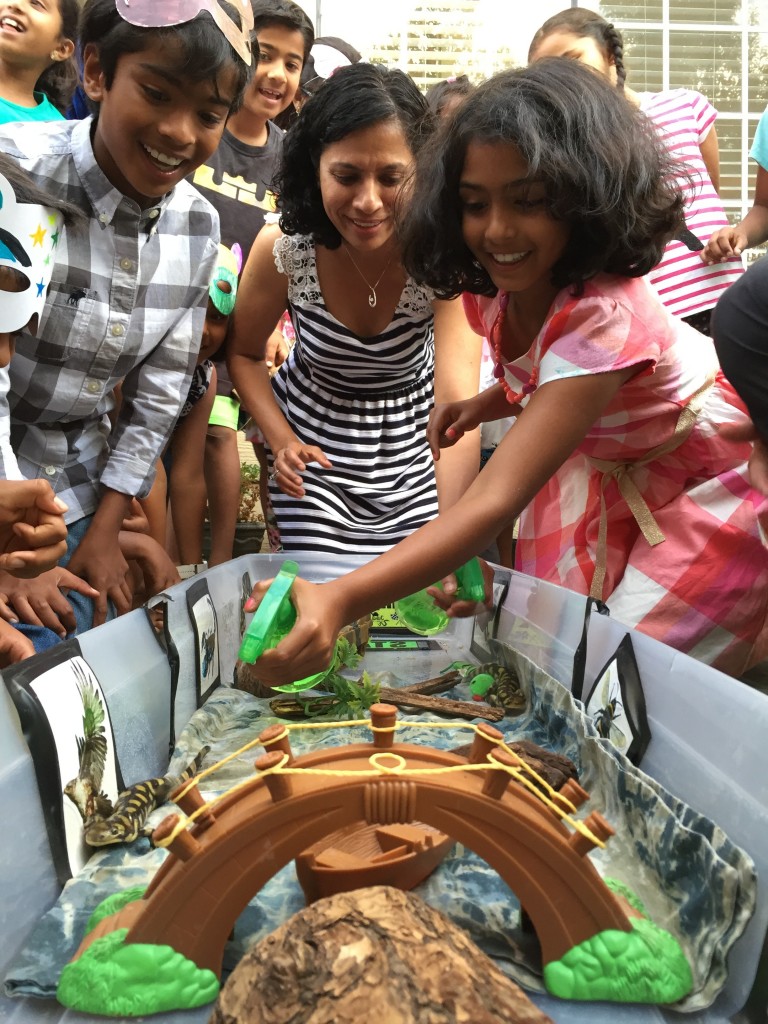 Live Animal Feedings
This fun and engaging activity provides another level of interaction as your guest of honor takes a hand in feeding beautiful exotic creatures.  (Available for the Bearded Dragon and Blue-Tongued Skink) - $25