Fairs & Festivals
Whether you're planning a company picnic or a festival with thousands in attendance Jungle James has the perfect petting zoo or stage performance to compliment your event.
Please CALL (925) 362-3580 or EMAIL adventures@junglejames.com to confirm our availability. Once you have confirmation that your date is available, complete our Large Scale Event Booking Form to plan your adventure.
One-on-One Petting Zoo
The Jungle James booth provides an electrifying and thrilling opportunity for your guests to view, touch, and personally interact with a diverse selection of unique and exotic invertebrates, lizards, and snakes.  Our team educates visitors while providing a safe environment for animal encounters.  Typically recommended for 2-3 hours.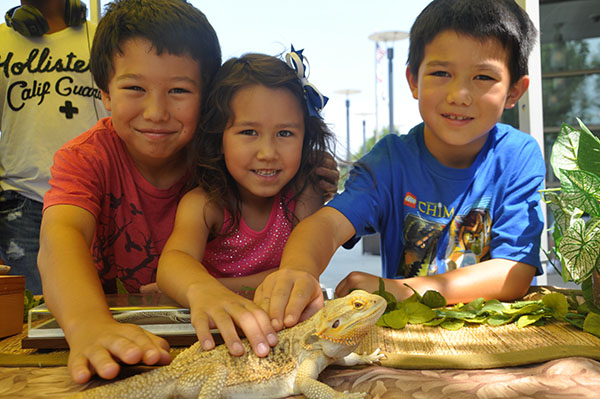 Add the Tortoise Roundup
Everyone loves tortoises, one of the closest living relatives to the ancient dinosaurs.  Your guests will have the opportunity to observe, touch, and feed these beautiful creatures while learning about the attributes that differentiate them from their counterpart the turtle. Their gentle nature and slow movement captures the hearts of children and adults alike.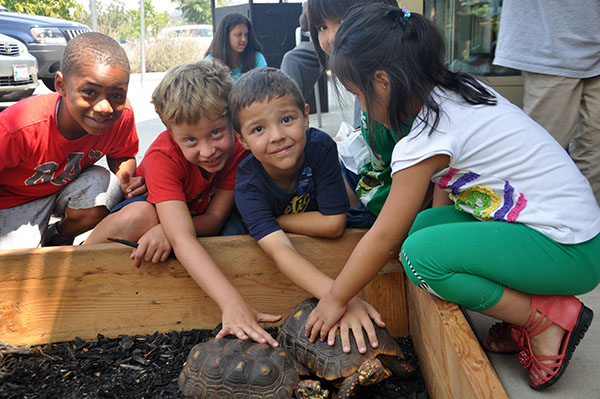 Add the Huge Snake Experience
Bring Large Marge or Big Bob, our 13 foot, 110 pound albino Burmese pythons, into the mix.  Unlike the other zoo animals, the big snake will make 2-3 special appearances during the petting zoo experience.  Amaze your guests with this special guest that will have them talking for weeks to come.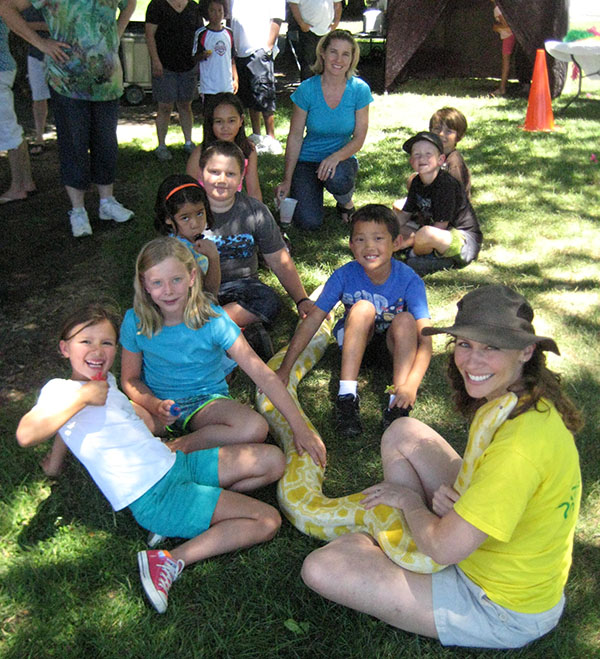 Stage Performances
Our presenters Jungle James and Metamorphosis Monique set the stage by engaging the crowd with high energy feedback driven statements designed to excite and stimulate curiosity.  Once we've got their attention, the real entertainment begins as we unveil a diverse array of fun and fascinating creatures.
We will call upon a few brave souls from the audience to join us on the main stage for an up close and personal encounter with the animals.  These interactions may include observing, petting, and handling the animals.  Prizes are awarded to those who participate in the show.